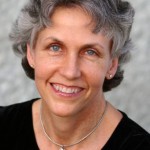 Bess McCarty
Network Marketing, Business, Life Coach
(512) 569-1139
bess@bessmccarty.com
Helping You to a Better Life
Break Through to the "Impossible"!
www.BessMcCarty.com
www.MLMMillionaireClub.com
Mission: Help people have better careers, health, and relationships through business and life coaching and holistic education.
Quick Bio:
For 10 years, Bess has run the only experiential school for Network Marketers in this profession: The MLM Millionaire Club, for millionaires and those they train. It's mission is to shortcut the learning curve for Network Marketers, with role-playing, humor, stories, and games. www.MLMMillionaireClub.com 
They work from Eric Worre's Go Pro book on the 7 skills, spending a month on each skill to upgrade it to a 10, and then clear their mindset of blocks with Bess's trademarked Real Conversations quick 4-step self-coach method.
Bess is a very passionate advocate of Network Marketing, dedicated to helping parents, corporate workers, retirees, and students to have a better life, because she knows most people are unhappy and don't know how to change that.
She was an award-winning full-time Network Marketer for years, as a single mom. She is not in a company now, but dedicated solely to generic teaching and coaching. She feels this is her calling. As a Body Mind Therapist, minister, teacher, and coach for 30 years, she brings these talents together to help Network Marketers.
What else is unique about Bess? She supports Network Marketers through 30-90 Day Challenges with her state of the art tools and methods to multiply results and reduce the inevitable rough spots. http://www.mlmmillionaireclub.com/30-90-day-challenge/ She also teaches "How to Always Get a YES!" using empathy in a way you've not heard before! http://www.mlmmillionaireclub.com/always-get-a-yes2/
Tom Chenault interviews Bess McCarty on his radio show.
Experience:
• Network Marketing: Sunasu Executive Distributor full time 1977-1981.  Four subsequent NM businesses.
• Body Mind Therapist in private practice since 1988.
• Holistic Health Practitioner since 1991.
• Creator, facilitator, and trainer of Real Conversations®, the direct 4-step process to solutions and goals by meeting needs.
• Creator of Body Mind Advantage for Business.
• Manager and trainer for 56 state teams in Eckankar in California from 2002-2006.
• Facilitated communication workshops and clinics for the Earthlite Massage Table company in 2004
• Managed teaching team at Body Mind College 1993-1998.
• Compassionate Communication groups with its founder, Marshall Rosenberg, his teachers and students, 64 hours, 1994-1995, and 700 hours group work 2002-2006.
• Facilitator of Healing the Past, a 3-month intensive for clearing negative beliefs
• Minister of Eckankar since 1988.  Currently serve on Kansas Eckankar Satsang Society Board of Directors.
• Former Austin Wisdom at Work Council Member. Business Networking International officer and awards.
• Member of the Academy of Multilevel Marketing.
• Currently coaches and facilitates workshops for breakthrough mindset clearing, teamwork, communication, and leadership.
Teaching Experience:
• Trained teachers for Body Mind College in San Diego
• Senior Instructor at Body Mind College. Trained Holistic Health Practitioners and designed courses in BMC's entire 1,000-hour program, 1991- 2000.
• Trained teachers for Eckankar, a spiritual path. Instructor since 1976 of Past Lives, Dreams, Soul Travel, and advanced studies.
• Group instructor and facilitator for the Real Conversations® process.
• Speaker and published author of topics mentioned, including local television and newspaper, co-author of 101 Great Ways to Improve Your Life, Vol.3 and radio guest on World Talk Radio: http://bessmccarty.com/downloads.php
• Founder and Coach at MLM Millionaire Club, school for network marketers, 2010 to present
• Currently authoring a book series on Real Conversations® for network marketers and more.
Training:
• Fort Hays Kansas State College 1971-1973, Art major, Psychology minor
• Constant personal growth books and products since 1971.
• Leadership and Teacher training in Eckankar 1973 to present.
• Network Marketing Training Seminars since 1977: Eric Worre, Randy Gage, Tim Sales, and more.
• Holistic Health Practitioner degree through Body Mind College in San Diego, 1991.
• Instructor Training for Body Mind College HHP courses, 700 hours, 1991-1997.
• Reiki Master Training, Levels 1, 2 and 3, David Deonier, San Diego,1994-1995.
• Rapid Eye Therapy Certification, with Ranae Johnson, San Diego,1995.
• Releasing the Past Training with Barry Green, PhD., San Diego, 6 months, 1999.
• Business coaches including Ali Brown, Michel Neray, Christian Mickelsen, and Tony Teegarden, 2008 to present.