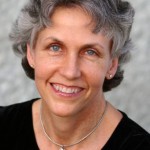 Bess McCarty
Executive, Business, Life Coach
(512) 569-1139
Helping You to a Better Life
Break Through to the "Impossible"!
www.BessMcCarty.com
www.MLMMillionaireClub.com
Mission: Help people have better careers, health, and relationships through business and life coaching and education holistically.
Experience:
• MLM Sunasu Executive Distributor full time 1977-1981, and MLM Coach.
• Body Mind Therapist in private practice since 1988.
• Holistic Health Practitioner since 1991.
• Creator, facilitator, and trainer of Real Conversations®, the direct 4-step process to solutions and goals by meeting needs.
• Creator of Body Mind Advantage for Business.
• Manager and trainer for 56 state teams in Eckankar in California from 2002-2006.
• Facilitated communication workshops and clinics for the Earthlite Massage Table company in 2004
• Managed teaching team at Body Mind College 1993-1998.
• Compassionate Communication groups with its founder, Marshall Rosenberg, his teachers and students, 64 hours, 1994-1995, and 700 hours group work 2002-2006.
• Facilitator of Healing the Past, a 3-month intensive for clearing negative beliefs
• Minister of Eckankar since 1988.
• Currently business coach and lead workshops for teamwork, communication, and leadership. Former Austin Wisdom at Work Council Member.
Teaching Experience:
• Trained teachers for Body Mind College in San Diego
• Senior Instructor at Body Mind College. Trained Holistic Health Practitioners and designed courses in BMC's entire 1,000-hour program, 1991- 2000.
• Trained teachers for Eckankar, a spiritual path. Instructor since 1976 of Past Lives, Dreams, Soul Travel, and advanced studies.
• Group instructor and facilitator for the Real Conversations® process.
• Speaker and published author of topics mentioned, including local television and newspaper, co-author of 101 Great Ways to Improve Your Life, Vol.3 and radio guest: http://bessmccarty.com/downloads.php
• Currently authoring a book series on Real Conversations® for business and more.
Training:
• Network Marketing Training Seminars since 1977.
• Leadership and Teacher training in Eckankar since 1973.
• Holistic Health Practitioner degree through Body Mind College in San Diego, 1991.
• Instructor Training for Body Mind College HHP courses, 700 hours, 1991-1997.
• Reiki Master Training, Levels 1, 2 and 3, David Deonier, San Diego,1994-1995.
• Rapid Eye Therapy Certification, with Ranae Johnson, San Diego,1995.
• Releasing the Past Training with Barry Green, PhD., San Diego, 6 months, 1999.