The averag

e person who gets coached receives a return on their investment of 3.44 times, according to the ICF Global Coaching Client Study.
"If you have a car but not a business coach, sell the car and hire the coach… you'll go farther." ~ Hilton Johnson
In three sessions Bess helped a man overcome a business-crippling, lifelong fear that even the top psychologists at UCSD couldn't help. And in one session, stopped a man's long-time pattern of destructive behavior that three years of psychotherapy didn't.
"I was seriously exhausted from depression. I had to have help with simple chores. I could not enjoy life. Bess saw that the joyful part of me was dying. In ONE session, through images and stories, she had me laughing and crying. We identified five personality parts of me that had created this situation, and that got me out of it. This process turned me 180° toward relief, great happiness, and confidence for my future. I have my joy and life back!" – G. H.
"The Inner Child work with Bess is powerfully effective work! If you truly desire to get to the root of the unseen drivers of the patterns running (or maybe wrecking) your life, this is the most direct method I've come across. In my own journey, I have utilized several other methods, and this is the one I would recommend first to anyone willing to take responsibility for their own life and engage the inner work of self-understanding. This method goes directly and immediately to the core of what is holding us back from our true purpose and full potential. Jump in, strap in, mash the accelerator, and don't look back. You won't regret it!" – John Sweat, Kansas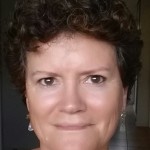 "The guidance I am receiving is transforming my life!!!" ~ Cathy Fry
"I cannot express enough how much I appreciate you and your coaching! My joy and fulfillment are off the scales." ~ Louis Drott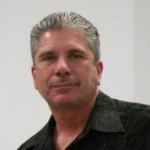 "Bess's coaching very effectively helped resolve recurring personal life issues so I became free to focus on my business. Better then any psychologist I could imagine. Then we set goals and strategies that marketed my business, increased accountability, and tracked results. It worked tremendously! Since I began working with Bess in April, my business income has quadrupled!! Good thing she's good at being both a business and life coach, since they tie in together." ~ James Moore
"Coaching with Bess opened my eyes not only to what is possible, but to what the results of my inaction are. She gave me the strength and courage to be the person I was meant to be." ~ Tracy Baker.Nerium.com, MLM Millionaire Club Member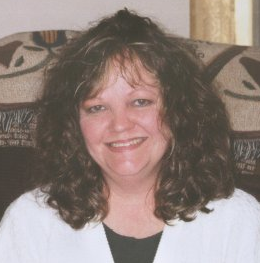 "I'm going to be joining the MLM Millionaire Club as well as Eric Worre's Go Pro All Access. What I appreciate most about what I've seen and heard on your site and in your YouTube videos is that you really do come from the heart!" ~ Magdalena Hanson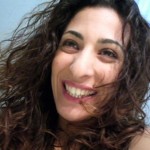 "In one session Bess helped me move from nauseating physical pain to freedom from that pain! I understood what caused it, and got hope and strategy to navigate my life better in the future. I'm very grateful it has not come back since!" – RQ, Hays, Kansas
"Bess is my lifeline. Without our weekly meetings I'll be so behind on my work, and my body would be in dire state. Thanks Bess for all you do." ~ Yifat Cohen
"I have known Bess for over 10 years – she is my go-to person when I need to brainstorm solutions. Her advice is practical and down to earth." ~ Josh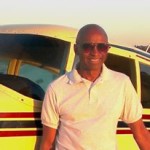 "I thought long and hard about whether I needed a coach… I recognized that to achieve the high standard I had set that I was going to have to make significant changes in myself. I asked Bess McCarty if she could help me. Her answer was, 'Yes I can, this is what I do.' In the short time we worked together this is what has happened: (1) We refined my goals and mission statement. (2) Bess helped me identify objectives that I had not thought of. (3) She helped me effectively review and track my progress. ~Perhaps the most important thing that has happened is that I have gained trust and confidence in the process, my coach, and myself." ~ Rich McCoy, San Diego.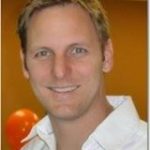 "Bess kept me sane and encouraged through the challenging days on the way to my current great success." ~ Damon Flowers
"Your coaching has been simply invaluable to me. It grounded me exactly when things seemed most difficult and when I felt as though I was losing control. With much appreciation," ~ B.H., San Diego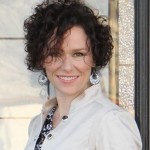 "You have made a great difference in my life. The revelations I discovered in our conversations continue to echo in great understanding!" ~ Caryn McCaskill
"Our sessions were a major breakthrough for me." ~ Raj Patel
"Words cannot express my gratitude to you for assisting me in my upward climb." ~ Rachel Leder
"Hi Bess! Thank you! The Real Conversations Lesson #1 was awesome!! Who would have thought such a small act could turn out to be so powerful. I felt like a "good door" opened for me after I completed the exercise… I'm really looking forward to this journey!!" ~ Denise Jackson, San Diego, CA
"I have yet to meet a person who strives for work hard and play hard, all while loving everyone whose life she lifts along the way! Look at this shining bright star, rising up, up and up." ~ Kara Sultana Rea
"I recently joined Bess McCarty's Real Conversations Class. https://bessmccarty.com/real-conversations-class/  I've done a lot of programs, classes, coaching and even therapy in my life, and yet last night I got a new understanding of the cause of my problem and what to do about it. I have to say I was pleasantly surprised – wowed even – by the attention, insight and skilled coaching that Bess gives to each and every student. She is sparkly and has a lot of depth. I am absolutely certain that this investment in myself will pay off in huge dividends." – Maria Meiners
"Coaching helps you get there faster, easier, better, and farther." ~ Bess McCarty ~ Be coach-able!
Call Bess for a free first session: (512) 569-1139.